Credentials
Earn badges, certificates and credentials to demonstrate green building knowledge and distinguish your expertise.
Knowledge-based badges
Badges are a first step in demonstrating knowledge of key green building topics. To earn a USGBC green building badge, you must take four online courses on USGBC's course catalog and two above the basic level, as well as pass associated quizzes. The visual representation includes details about what you've learned, and all badges are portable to other platforms, such as LinkedIn and Mozilla backpack. Learn more.
Professional certificates
Certificates demonstrate an in-depth understanding of green building topics and specific applications. Certificates provide an individual with a designation, digital certificate or wordmark to include in online profiles and resumes and a printable certificate.
LEED Green Rater: Provide verification services for LEED residential projects through LEED certification, which includes verifying that the project is designed and built to the requirements of LEED through documentation review and on-site verification; as well as assembling the project submittal package for submission to GBCI.
Green Classroom Professional Certificate: Support healthy, resource-efficient and environmentally sustainable learning spaces. The Green Classroom Professional certificate provides foundational knowledge of green building and the LEED green building rating system in the context of a school setting.
TRUE Advisor: Help projects achieve TRUE certification, with a practical understanding of the most current zero waste business principles, and demonstrate a clear commitment to professional growth in advancing TRUE values. As a TRUE Advisor, you'll be the resident expert at your company in supporting and implementing zero waste programs and leading facilities through the certification process.
EDGE Expert: Help a developer, owner and larger project team understand the EDGE standard, software and certification system. The scope of an EDGE Expert's work includes advice on green design and assistance with the preparation of an application for EDGE certification.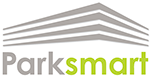 Parksmart Advisor: Lead clients through the certification process by evaluating parking facilities' sustainable attributes and preparing their applications for certification submission.
Professional credentials
Professional credentials denote proficiency and help advance careers. Credentials strengthen your resume, help you stand out from the crowd and showcase your knowledge and expertise to the industry and potential employers.
LEED professional credentials: A LEED credential denotes proficiency in today's sustainable design, construction and operations standards. The LEED Green Associate is a foundational credential signifying core competency in green building principles, and the LEED AP with specialty is an advanced credential signifying expertise in green building and a LEED rating system.
SITES AP: Establishes a common framework to define the profession of sustainable landscape design and development, and also provides landscape professionals with the opportunity to demonstrate their knowledge, expertise and commitment to the profession.
City Climate Planner Urban Greenhouse Gas Inventory Specialist: Focuses on community-level greenhouse gas emissions inventory accounting, which is a key building block in developing quality climate action plans.
Sustainability Excellence Associate (SEA) and Sustainability Excellence Professional (SEP) credentials: Credential holders help organizations and communities of all types integrate sustainability best practices throughout business operations.
WELL AP: Provides professionals with the opportunity to demonstrate advanced knowledge in human health and wellness in buildings. WELL APs have a documented, full understanding of the industry's latest principles and practices, along with a specialization in the WELL Building Standard program.